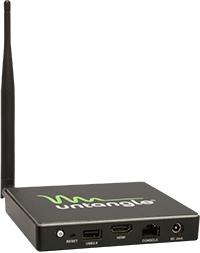 The Untangle u25w NG Firewall Appliance is the smallest wireless appliance Untangle offers. The u25w packs all the same great features you've come to rely on from Untangle's NG Firewall software (when you purchase Complete package) and also includes a Wi-Fi router. Includes two wireless band options, 2.4 and 5 gigahertz. The u25w is ideal for small business, branch or home office environments with 10-25 users, light traffic load, and small number of apps enabled. If you are not sure which appliance is best for you, contact us today.
Appliances ship with the NG Firewall platform installed, including all the free apps and a 14-day free trial of all the paid apps. Add a subscription to individual apps or Complete package for a full solution. You can choose a Complete package subscription based on the number of devices protected or an unlimited subscription that is tied to your appliance hardware. Unlimited subscriptions are only transferrable to like Untangle appliances.
*Available to ship and authorized for use in the US only.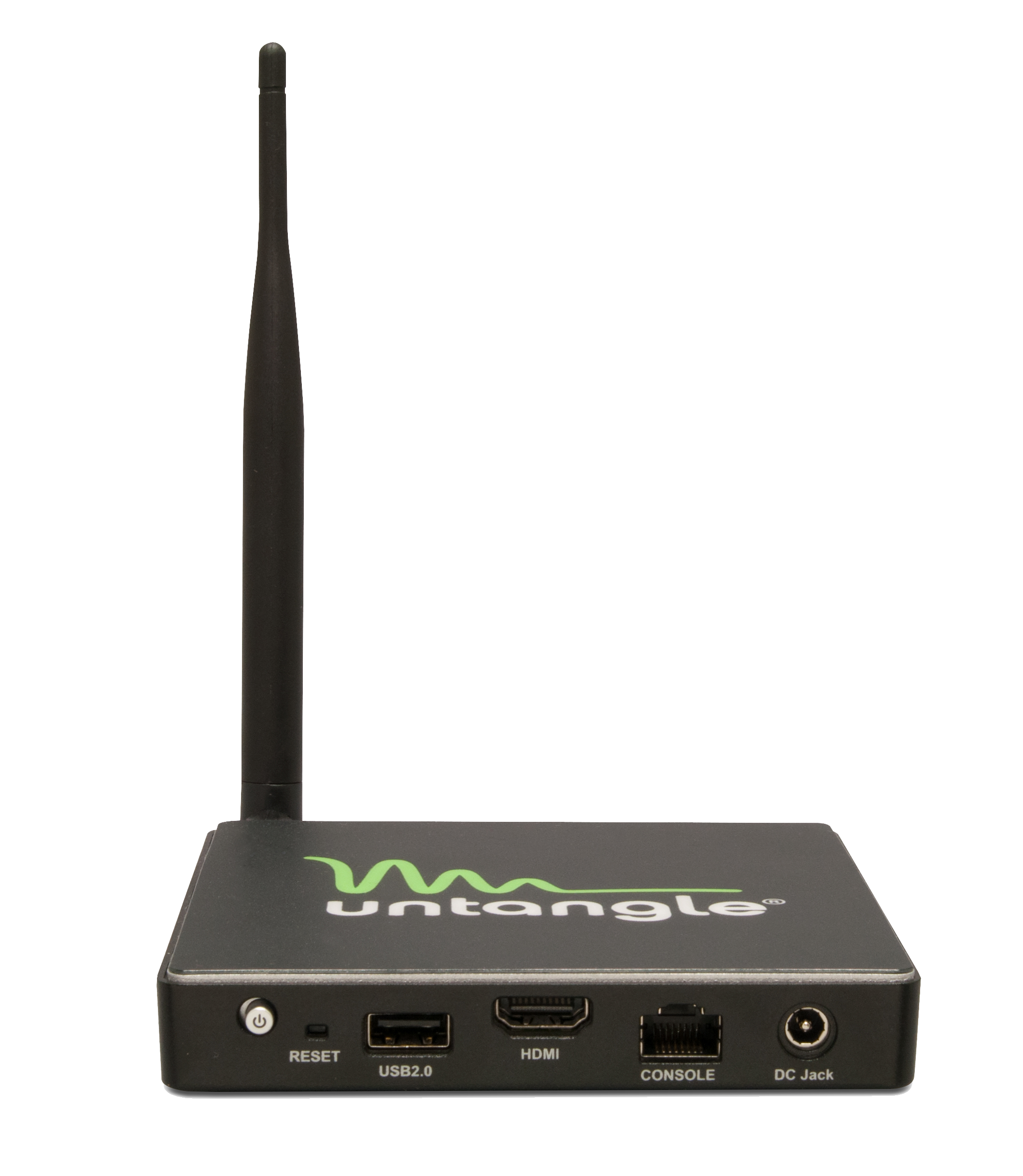 *Images are not to scale.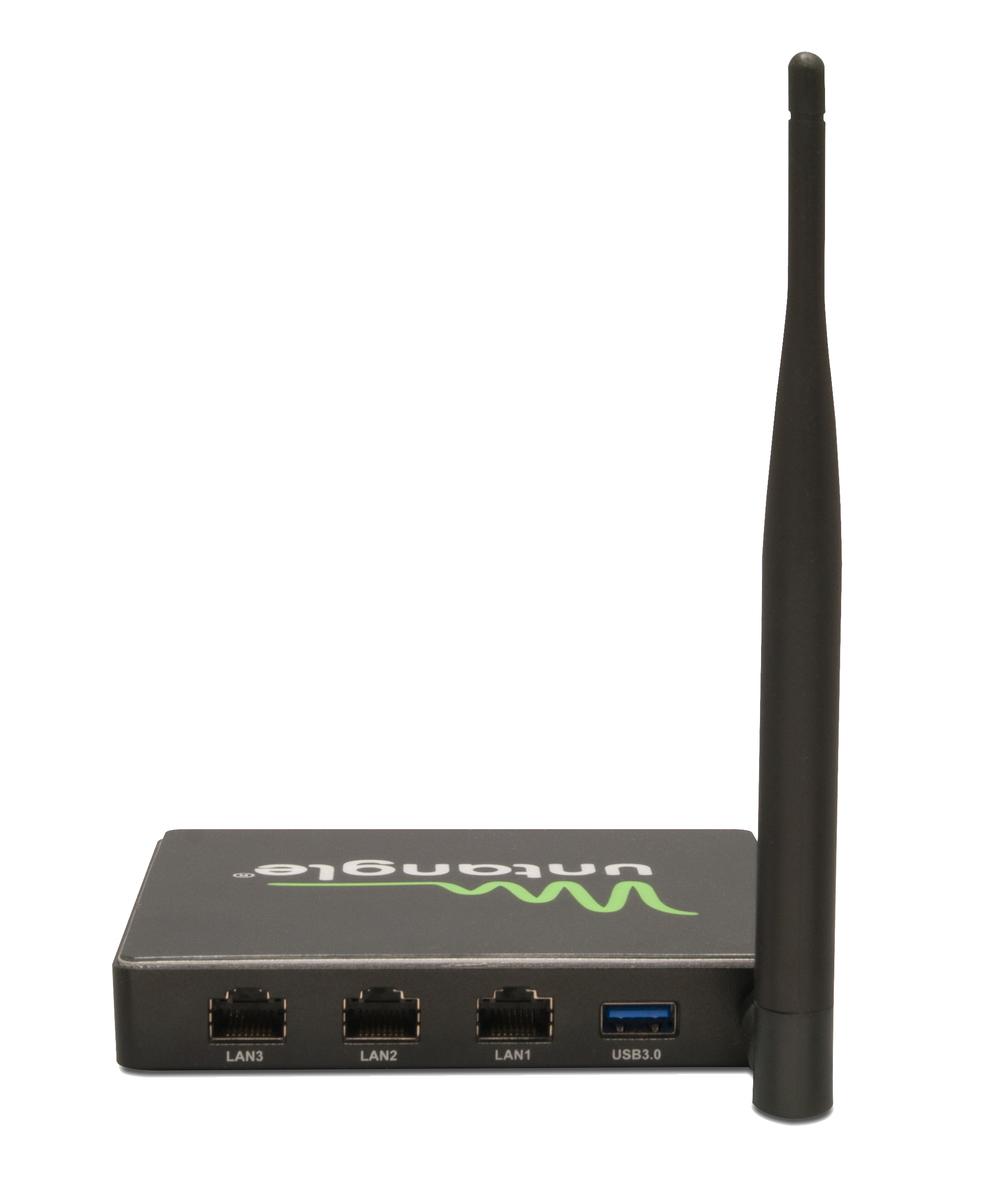 *Images are not to scale.
Front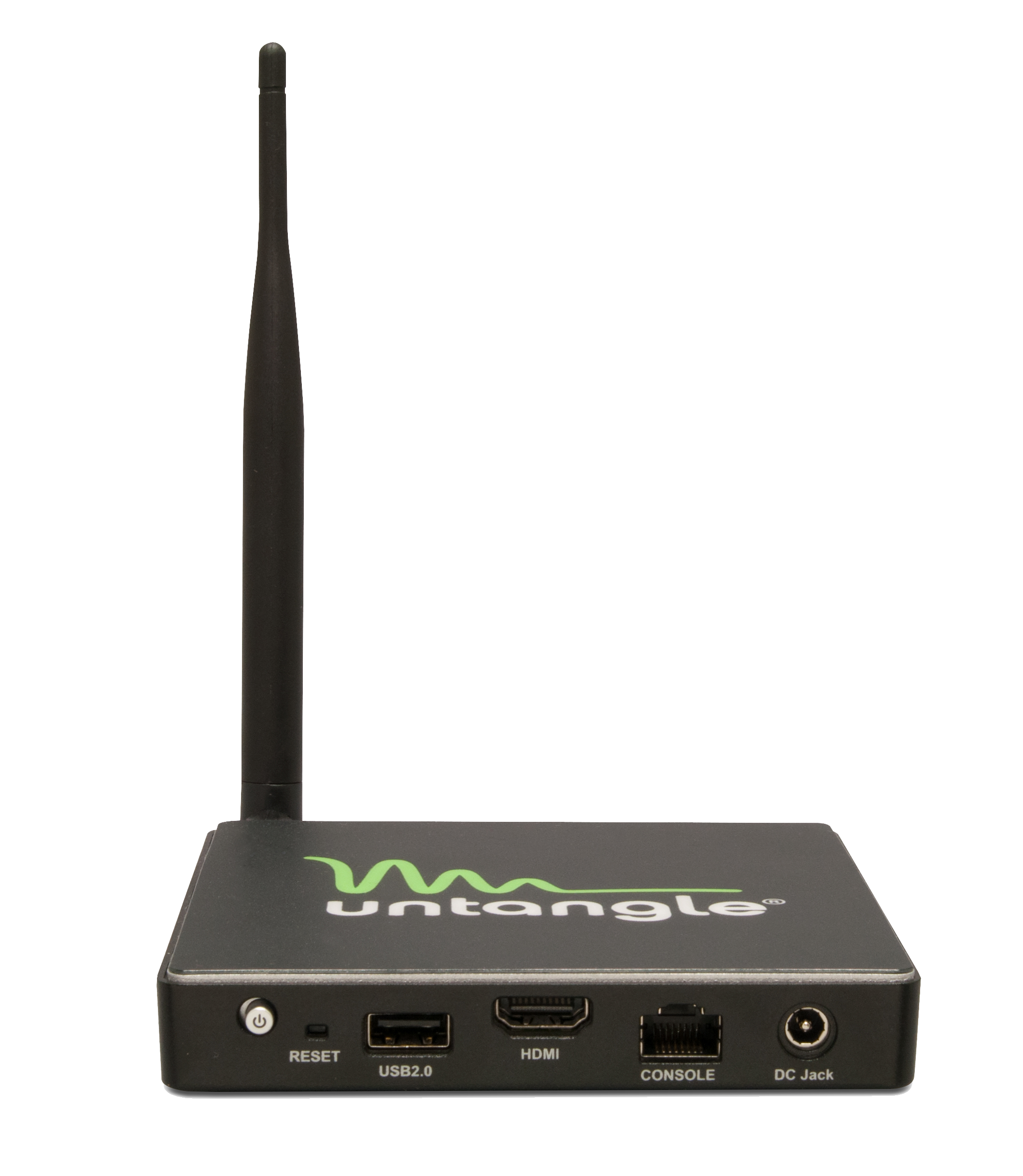 *Images are not to scale.
Back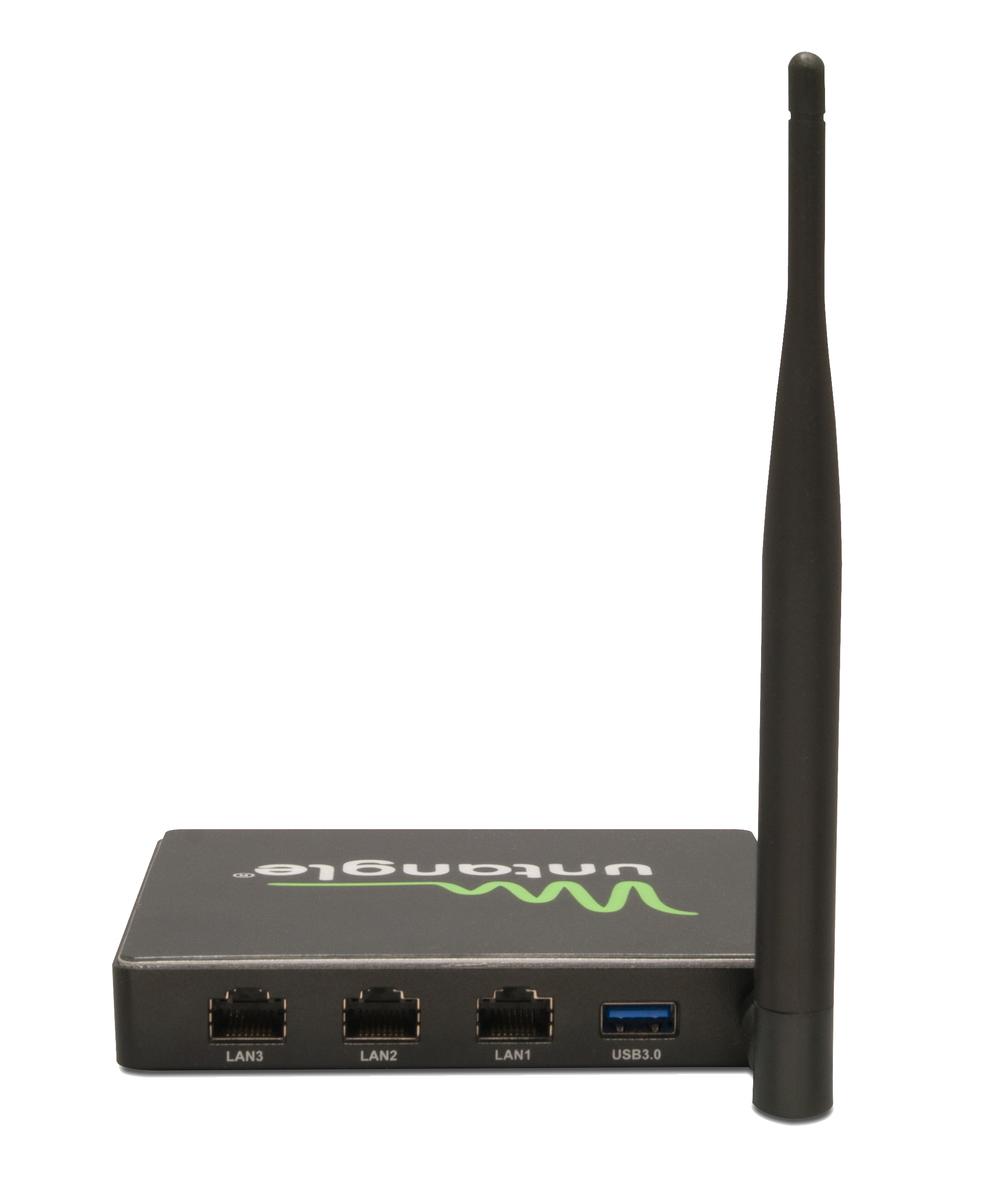 *Images are not to scale.
Features
Tiny form factor.

Plug-and-play setup makes deployment easy for even less technical users.

Includes one year hardware warranty; extended warranty available.

Add a software subscription. Unlimited Complete for Appliances subscriptions are tied to the hardware and are only transferrable to like Untangle hardware.

Untangle Live Support (on the hardware or software) must be purchased separately as either standalone Live Support subscription or as part of Complete package.

During the first 15 days after receipt of your appliance, you may request a performance upgrade to the next larger appliance. If approved, you will be charged a restocking fee of $150 or 10% of the purchase price, whichever is greater, plus the difference in price between the appliances.

Please see our Return Policy and Warranty.
Tech Notes
Recommended for 25 users

Intel Atom® dual core processor

2GB RAM

3 x 1 gigabit ethernet ports

Dual Band Wireless Router 2.4GHz 5GHz (NOTE: not simultaneous)

32 GB SSD

2 USB ports

HDMI port

Ships with power adapter, power cord, and ethernet cable

Dimensions: 4.9″ (W) x 4.7″ (D) x 0.76″ (H)

Signature black case with Untangle green logo and color-coded external/internal ethernet ports.