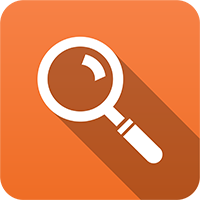 Web Filter
As of Untangle 10.0, every purchase of Web Filter includes HTTPS Inspector at no additional cost. You must run Untangle 10.0 to use HTTPS Inspector. Web Filter (and HTTPS Inspector) is also included in NG Firewall Complete, Public Sector Complete and Nonprofit Complete packages.
Web Filter enables administrators to block inappropriate web content in realtime. The dynamic URL categorization engine makes it easy to block 450M+ (that's million!) classified websites in over 140 categories and almost 200 languages. Great for "traditional" categories like porn, gambling, social networking & more.
Web Filter was originally built to combat online security threats where rapid reaction to emerging threats was paramount. Zvelo's Distributed Intelligence Architecture leverages the power of its wide implementation by verifying and classifying every new website and webpage that protected users browse to with algorithmic triggers and a team of 70 professionally trained multilingual web analysts. While 99.9% of users browse sites that are already classified within the 450M+ database, new sites that users find are classified and updated to the hosted database in realtime so that all customers benefit instantly.

Block new and unknown sites as users browse to them with Zvelo"s dynamic filtering and Distributed Intelligence Architecture (DIA). Great for rapidly changing sites like proxies, phishing, IM, and P2P.
Leverage Zvelo"s Threat Protection Team for best-in-class online security. Great for spyware, phishing and virus distribution sites.
Block encrypted sites (HTTPS) by category. Great for proxies and other sites that use HTTPS to obfuscate themselves.
Supports Youtube™ for Schools.
Database maintained by professionally trained multi-lingual web analysts.
Pass, Block, and Log options for all categories, such as porn, gambling, social networking, proxy, webmail, shopping and more.
Add your own URLs, file and MIME types to block, log, or pass.
No proxy settings required.
Reporting and event logs help monitor web browsing behavior.
Set time- and user-based policies, such as allow shopping during lunch and outside business hours (Requires Policy Manager)
Easily see the usernames of users who are trying to access blocked or flagged sites (requires Directory Connector)
Untangle Forums:
Web Filter
Untangle Wiki:
Web Filter
Web Filter leverages technology from
Zvelo
.
Content Categories:
Agriculture
Alcohol

Art
Anonymizer/Proxy
Arts
Astrology & Horiscopes
Banking
Biotechnology
Botnet
Businesses
Cartoons & Anime
Chat
Community Forums
Contests & Surveys
Coupons
Criminal Skills
Dating
Education
Entertainment
Fashion & Beauty

Fitness & Recreation
Food & Restaurants
Gambling
Games
Illegal Drugs
Image Search
Instant Messanger
Insurance
Internet Phone & VOIP
Job Search
Politics
Literature & Books
Malware
Miscellaneous
Music
News
Nudity
Online Stock Trading

Peer-to-Peer

Personal Pages & Blogs
Piracy & Copyright Theft
Pornography
Professional Networking
School Cheating
Search Engines
Sex & Erotica
Spam
Sports
Questionable Software
Streaming Audio
Streaming Video
Swimsuits
Travel
Violence
Web-based Email
and more – over 140!
Supported Languages:
Arabic
Catalan
Chinese
Czech
Danish
Dutch
English

French
Frisian
German
Hungarian
Italian
Japanese
Korean


Polish

Portuguese
Romanian

Russian
Spanish

Swedish
and more – almost 200!